On Sunday, Malaika Arora was spotted out on a a walk with pet dog Casper. As Mumbai is currently in lockdown mode, she posed for the paparazzi while walking around the premise of her apartment building.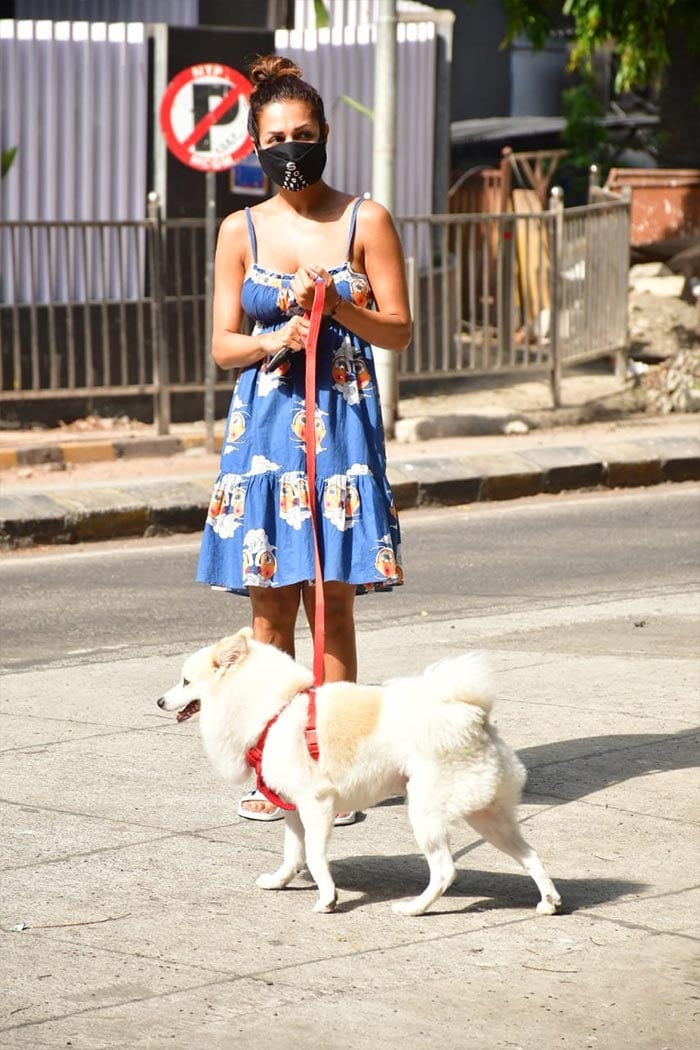 She was looking pretty in a summery blue dress – she had her face mask on, of course.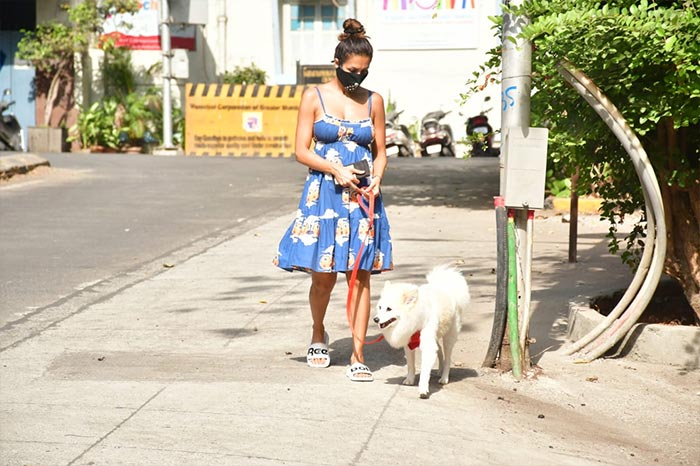 Malaika greeted the paparazzi with a wave as she headed back inside the apartment.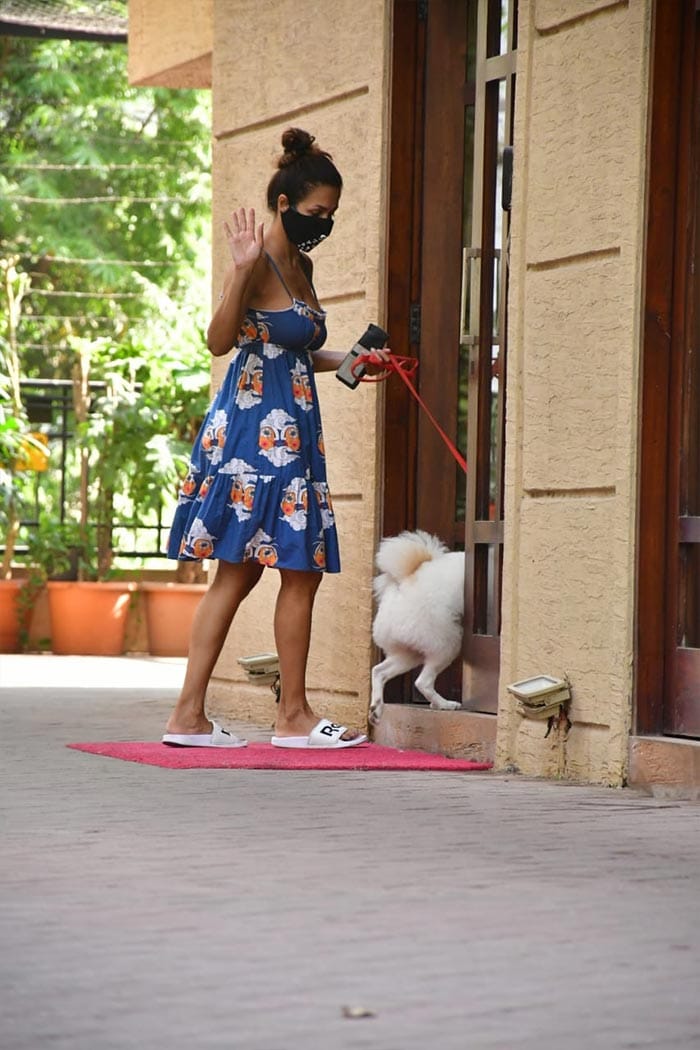 Even on Saturday, Malaika was spotted out on a walk with Casper.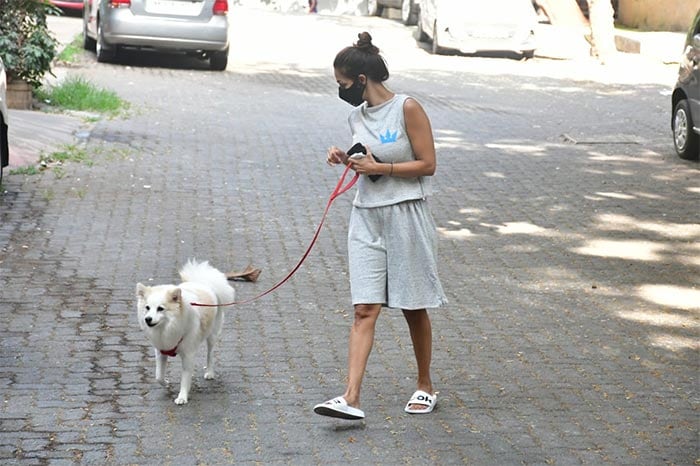 Neha Sharma too stepped out of home with her furry friend.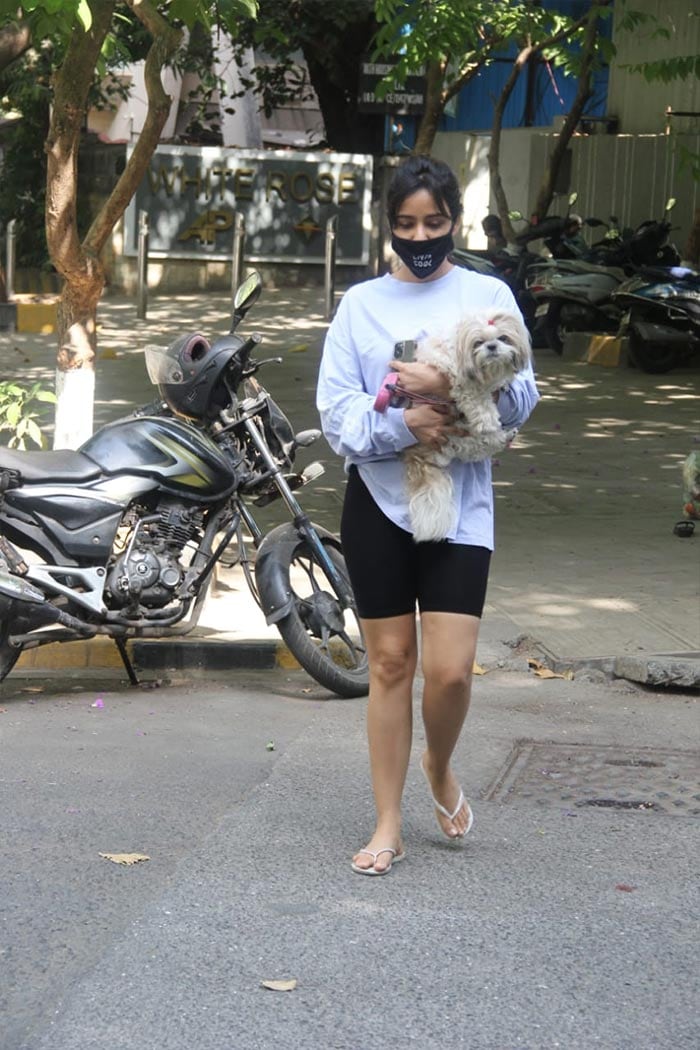 Meanwhile, Devoleena Bhattacharjee was also spotted with her pet near her house.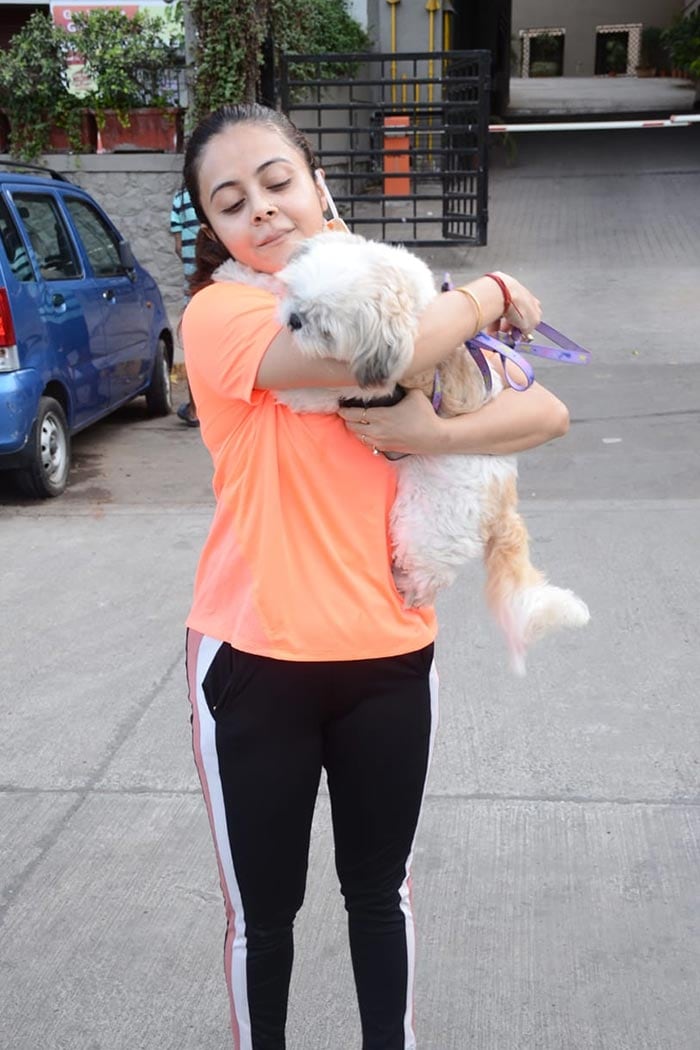 Pics credit: Varinder Chawla
For more updates, stay tuned to the DogExpress website!