A woman trained her pet Dalmatian to be the first of his breed to qualify as a disability support dog via a national scheme.
Katie Baldock, from Nottingham, who has nemaline myopathy which causes muscle weakness, helped train her dog Digby to perform day-to-day tasks.
Digby is now able to help Ms Baldock open and close doors, empty the washing machine, and pick up items.
Charity Support Dogs, which runs the scheme, said it was "delighted".
'Changed my life'
Ms Baldock initially got Digby as a pet to help her socialise because she felt isolated at home.
She said: "I became quite depressed after leaving school because I was just sitting at home doing nothing.
"I'd done a year of A-levels but dropped out because I wasn't dealing with everything very well."
Ms Baldock's mother Alison suggested she apply to charity Support Dogs to train Digby as a disability assistance dog.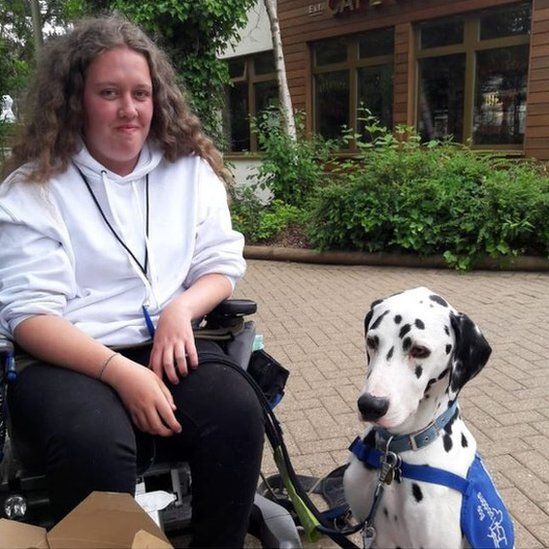 The charity put Digby through an intensive six-week training course to ensure he was happy in busy places like restaurants and shops and taught him the basics of performing tasks.
Ms Baldock then spent two years honing his training until he became a qualified disability assistance dog.
Latest news and stories from the East Midlands
The 23-year-old, who now works as a part-time civil servant, added: "Since I've had Digby, I've been able to get a job.
"I think if I didn't have him I'd be stuck in the house, I'd probably be really depressed, and I certainly wouldn't be me and doing half as much as I'm doing now.
"He really has changed my life."


What is a support dog?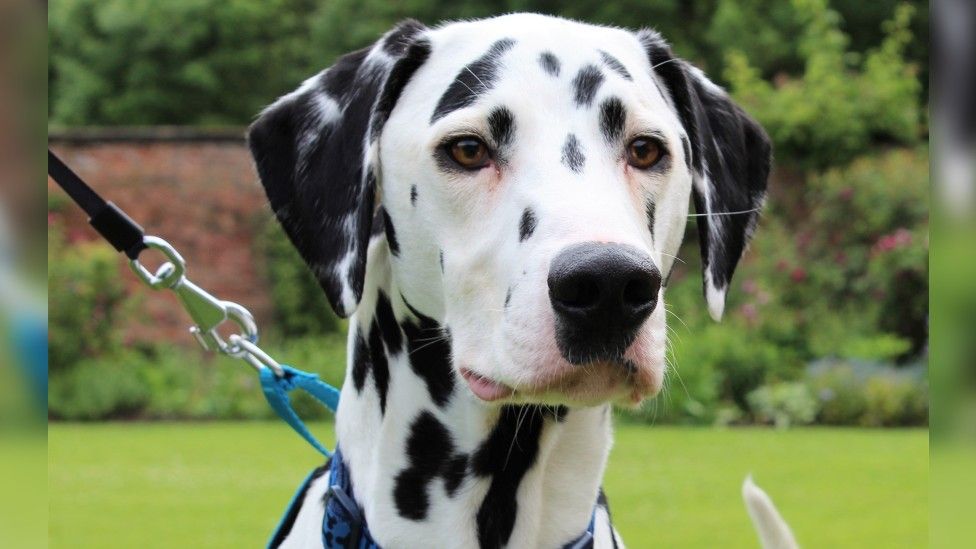 Dalmatians have previously been used as therapy dogs, which provide comfort and support to owners in settings such as hospitals, retirement homes, nursing homes, schools, libraries, hospices or disaster areas
Unlike therapy dogs, support dogs help people with day-to-day tasks such as opening and closing doors, and picking up items from the floor
The Support Dogs charity runs two types of training programmes – a seizure alert scheme for people with epilepsy and autism, which usually trains Labrador and Golden Retriever-type dogs, and a disability programme that allows people's pet dogs to be trained to help them with tasks.
Source: BBC, Not edited by DogExpress staff